Facebook has grown to become one of the most competitive social media networks in digital marketing. The platform has at least 1.6 billion users with over 50 million businesses competing to have a share of this market segment. However, achieving the best out of Facebook isn't a walk in the park. You need to make an instant and everlasting impression on your customers. Therefore, the big question is; how can you make Facebook work for your business? Here are the top six tips to help you.
1. Fill Out All the Necessary Business Information
Keep in mind that your business page helps your clients to get a glimpse of your business before they move to your website for more information so don't skip filling out any information. Clients will automatically be turned off if they can't find the information they expect to be appearing on your page such as your business operating hours. Filling out your business Facebook page also gives an impression that you care about your business and want to promote it.
2. Make Your Facebook Cover Photo Count
One of the most significant assets that you have on Facebook is your cover photo. This is the first thing that people will see when they open your page so make it count. Avoid having a generic photo as your cover photo but instead, customize it to convey a particular message to anyone visiting your page. You can create your cover photo to:
Announce new products
Show off your products and services
Brand your business
Highlight an event
Announce a competition
3. Create Facebook Photo Albums For The Business
Most people tend to commit the mistake of adding photos randomly to their business Facebook page randomly. However, the album feature is important and you shouldn't ignore it. Instead of just throwing random photographs, create an album of your photos from specific events. For instance, you can create an album dedicated to coupons; generate another one dedicated to discounts and promotions, and another one dedicated to company parties and corporate events.
You need to customize some of the tools in your album to ensure you effectively tell our company's story.
4. Add a Call to Action Button
Adding action buttons to your Facebook page makes it customer-interactive and friendly. You should take advantage of the call to action feature to target a specific demographic. If you want to direct more traffic to your website, then consider adding a call to action statements such as "Shop Now" or "Learn More" to your Business Facebook page. Facebook provides you with 11 different types of call to action statements that you can experiment with and see which one fits you best.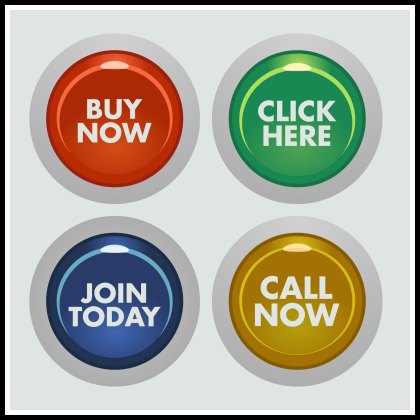 5. Boost Your Business Promotion Posts
Although some marketers may argue against the idea of boosting your posts, it is an excellent strategy which significantly increases your chances of reaching more people hence getting more engagement. Keep in mind that competition for customers is tougher than ever today.
Boosting your business Facebook page posts will help you to reach those who have not liked your page. However, avoid boosting all your posts since some people may feel like you're becoming spammy but concentrate on boosting few posts that will get you closer to your business goals.
6. Incorporate Videos in Your Facebook Posts
They say a picture speaks a thousand words and so does a video if correctly used. Typically, videos tend to get more engagement on all social media platforms than any other type of post. The good thing is that you no longer have to hire a top-notch videographer to help you create videos. You can do this using your iPhone and just come up with casual videos of your products, or customers enjoying your products or services.