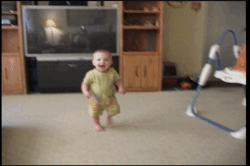 YouTube is more than just cat videos; it's a great way to market your small business. In fact, marketers worldwide report video as the content source yielding the best ROI.
Though it may seem overwhelming, YouTube marketing doesn't have to be that scary – according to a 2017 benchmark report by Vidyard, the majority of videos published by businesses are less than two minutes long. Not to mention, you've probably got everything you need to get started, right in your pocket! Don't be afraid to break out your phone and start recording; people understand and enjoy videos produced on the fly just as much, if not more, than high-value productions. Spielberg and Scorsese need not apply. And while you may fear that YouTube is not a viable option for your particular business, there are several ways businesses of all types can successfully use videos to gain – and convert – customers. If you've been wondering, "How can I use YouTube for my business," here are five ways to use YouTube in your small business marketing.
1) Youtube How-To Videos
These videos help people better understand how your product works. Not only can you provide detailed instructions for use, which in itself is a customer service feature that can reduce help requests and product returns, but you can offer added value in the form of advice. If you sell a service, for example, show some ways that customers can DIY, and also help them understand when to seek professional help such as that offered by your company.
2) Youtube 
Vlogs
"Video blogs" build rapport with your audience, and help them get to know you better. This enhanced feeling of connection builds trust and helps to keep your company top of mind. Vlogs work great for monetized blogs, but can also work for companies selling any kind of product or service, so long as there is an authentic drive to connect with the audience. You can also use vlogs to announce new products, service enhancements, or upgrades, or to share other exciting company news.
3) Freebies on Youtube
Videos are a great value-add for your customers and subscribers. You can use videos to provide exclusive content, encouraging people to stay engaged with your brand. The content offered can run the gamut from entertainment, interviews, and product-related messages, to tips and tricks, and more. Engaged customers become evangelists for the brands they love, increasing word-of-mouth marketing.
4) Youtube Testimonials
Customers today rely heavily on reviews, testimonials, and feedback from others who have experience with a product or service. In fact, research shows that 85% of consumers trust online reviews as much as they do personal recommendations. Let your best customers be your brand ambassadors, by filming testimonial videos about how your company's offering has enhanced their life.
5) Youtube 
Screencasts
If videos aren't your thing, you can use screencasts to demonstrate your product or provide information on how to use it. You can include animated elements (like what you'd see in a PowerPoint presentation,) along with music, background noises, and more, to give your screencast a more engaging, "video" feel. Screencasts work especially well for software demonstrations, and can also be useful for providing in-depth instructions or training. Screencasts are especially useful for communicating with visual learners, and for sharing infographic-style information in a dynamic way.
Your small business video marketing strategy can utilize any combination of the five methods mentioned here, and, by sharing your video content across social platforms, e-newsletters, and your company website, you increase the power of those channels, as well. For example, 82 percent of Twitter users watch videos directly from Twitter. Video increases the time people will spend on your website, too – MarketingSherpa reports that people spend double the time on a page with video on it. Video content is also fun to share – 92 percent of mobile video viewers share videos with other people. All these statistics add up to one undeniable conclusion: video marketing will enable you to share your small business' brand story, communicate your value proposition, boost website traffic, build relationships with customers and prospects, and turn customers into evangelists. The time is now to start using YouTube in your small business marketing.