About Alan Mance
Multi franchise dealer group, Alan Mance, were seeking a competitive advantage to attract more customers to their dealers. Alan Mance operates across multiple auto brands and needed reviews to help elevate the dealerships to the next level.
Our research suggested that 78% of customers were reading online reviews before engaging with the business for auto dealers. The group lacked online reviews so needed a boost to help show potential customers that they were a great business to visit.
They had previously found that the most effective way to grow their online reviews was to ask their customers for feedback and reviews on the popular review sites Google and Facebook.
However, collecting and managing all their reviews across the business was challenging. They had no system in place to collect reviews and came across the following problems:
No automation made manually asking each customer difficult
No system to help manage poor reviews
No ability to show off their reviews on their website
No central reporting for all reviews and dealers
First National Cairns lacked online reviews on both Google and Facebook. These are 2 of the most popular web platforms and are often a customer's first point of reference when searching for social proof online. The most effective way to grow their reviews was by asking their customers for feedback and reviews.
The Keys To Their Success
Embedding the review requests at the end of the sales process
Give customers a link to a review page in thank you documents
Using a simple platform to collect & manage all their reviews
Directing customers to leave reviews on their chosen platforms (Google & Facebook)
Final Results
Since AddMe began working with the team at Alan Mance, they have been able to increase their review volume by over 500% in just a few months.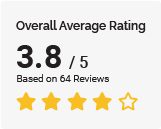 AddMe Can Help Your Business
AddMe Reviews can help any business achieve outstanding results to improve their online reviews profile. Get started today to learn more about how having a review management system can be great for your business. To see AddMe in action from one of our experts, follow the link below to request a demo.