7 Ways To Drive Web Traffic To Your Local Land-Based Business
Posted on August 6, 2013
If you own a local brick and mortar business and haven't started using the Internet for marketing, then you are falling behind.
The Internet has been a great source of new leads and new business for many companies in the last decade. Every year, more and more businesses are going online to take advantage of the low-cost marketing opportunities. You can too.
Make Your Marketing Happen - Automatically!
As a growing small business, every moment matters. Imagine what you could accomplish with sales and marketing tools that helped you convert more leads, boost sales and save time - automatically. InfusionSoft combines email marketing, CRM and e-commerce into a single system designed to help small businesses succeed. Click here to see how we can help your business grow
---
Here are seven ways you can drive unimaginable traffic to your local brick and mortar business using the Internet as your platform.
Develop a well-optimized website - Your first step to incredible online marketing results is to build a website to represent your business. But don't just choose any website development company. It is important to build your website using the latest development techniques designed to improve your chances of ranking in the search engines for key terms that your customers and prospects will use to search for you. It's called search engine optimization (SEO), and it needs to be built into your website.
Social media marketing - If you are on Facebook, then you are already using social media. All you have to do is start using it for your business. Facebook branding pages are great tools for posting content related to your business, but it's not the only social media tool you should invest in. Here are a few more:

Google+ - Google+ is intrinsically tied to SEO. The more you use it, the more likely you are to rank for important key terms related to your business. And you can reach important prospects directly through Communities, Hangouts, and other useful Google+ tools.
LinkedIn - A new book, Cracking the LinkedIn Sales Code, reveals that 89.9% of top LinkedIn users view the site as essential to their lead generation efforts. LinkedIn is the quintessential business-to-business social networking website.
Twitter - Twitter is the perfect social opt-in list. Successful Twitter users engage with their audiences on Twitter and drive crazy traffic to their websites and local businesses.
More - And that's not all. Local businesses are using Pinterest, YouTube, and other social media sites to drive traffic to their brick and mortar stores.

Paid search advertising - If you've conducted a Google or Bing search, chances are you've seen the paid ads off to the side or on top of the search results. The cool thing about those ads is that you don't have to pay for them until someone clicks on them. They're called pay-per-click ads, and they are powerful.
Mobile marketing optimization - Mobile marketing is beginning to pick up speed. More and more businesses are beginning to see it as a necessity rather than a mere opportunity. Start your mobile marketing by ensuring that your website can be seen on any device (cell phone, tablet, laptop, or any digital device with a Web browser). Google+ Local (formerly Google Places) allows you to list your local business details and connect them to Google Maps so that mobile users can find your business more easily. Bing and Yahoo! have local components, as well. QR codes are little graphics that look similar to bar codes. They allow mobile device users to scan them and visit your website on the go. These are just a few of the ways you can take advantage of the growing mobile marketing opportunities available to your business.
Free classifieds - Free classified ad sites are opportunities that many local brick and mortar businesses don't even think about, and there are hundreds of the sites all over the Web. The most popular site is Craigslist. You can place an ad under a variety of services-offered categories while listing your business's phone number, address, and other details, and you even embed a map so that users can find your business easily. You can do this on many other free classified sites, as well - Superads, Backpage, Ebayclassifieds, Adlandpro, and FreeClassifiedStuff, just to name a few.
Local deals sites - One growing phenomenon in the local Internet marketing niche is the local deals site. Groupon has received the most attention in this advertising space, but there are plenty others. These sites allow you to post coupons and daily deals to help you drive effortless traffic to your local business website and your brick and mortar store.
Business directories - Business directories are some of the best ways to drive huge traffic to your local business website because they allow users to leave reviews of your business. If you provide great service and deliver an awesome product, then your customers will tell the world. Sites like Yelp, Superpages, Hotfrog, and MerchantCircle provide local brick and mortar businesses like yours a way to list incredible amounts of information about your business that searchers can find to evaluate their need for what you have to offer. These sites are incredible traffic generators, and you can maintain your business listings for a long time.
If you are ready to start using the Internet to drive traffic to your local brick and mortar business, start with these seven resources. You'll be amazed at the results. In some cases, those results will be immediate.
---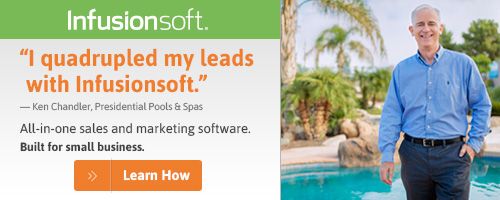 ---
Above.com Domain Management Platform
You may not be a domain investor, but if you do any kind of business on the Internet, you know how important a unique domain name is. Whether you want to register a new domain name, monetize an existing domain or sell it, you need to check out Above.com. It is the leading platform for people who know domains.
Above.com offers the following services:
Domain Name Registration.
Domain Parking Manager.
Domain Marketplace.
Sign up for a free account at Above.com
---
Do you want a new website but have a limited budget to create one?
Then, look no further. AddMe Site Builder is your answer. This is the newest service offering from AddMe that allows anyone, at any skill level, to design their own website through a simple drag-and-drop user interface. Now it is easy to build a professional looking website without having to spend a whole lot of time or money. Pricing starts as low as $3.50 per month and every plan includes hosting!
There's no more excuses - get started today with a FREE trial at: AddMeBuilder.com
---
About the Author
Steve Baik is the manager of AddMe. He can help you answer any questions you may have in regards to SEO, Internet marketing or buying targeted traffic. Feel free to contact Steve should you have any questions or suggestions.
Other Reading
If you found this article interesting, you may want to read through other interesting articles such as:
blog comments powered by