Yahoo Overtakes Google for July 2013 U.S. Traffic Top Spot
Posted on September 4, 2013
With former Google executive Marissa Mayer at the helm as President and CEO, Yahoo's fortunes are looking brighter with each passing moment. The company's recent performance against rival Google is yet another piece of welcome news for the web portal and search engine.
Make Your Marketing Happen - Automatically!
As a growing small business, every moment matters. Imagine what you could accomplish with sales and marketing tools that helped you convert more leads, boost sales and save time - automatically. InfusionSoft combines email marketing, CRM and e-commerce into a single system designed to help small businesses succeed. Click here to see how we can help your business grow
---
According to a recent report from market research firm comScore, Yahoo logged nearly 197 million unique visitors during the month of July. This figure edges out Google's July total for unique visitors by 4.3 million and it's the first time that Yahoo topped Google in unique visitor traffic since May 2011. Meanwhile, Microsoft and Facebook trailed behind with nearly 180 million and 142 million unique visitors, respectively. AOL trailed behind the others with just 117 million unique page views.
Yahoo also made the top of the firm's "Top 30 Syndicated Ad Focus Entities" list with the same amount of unique visitors. Meanwhie, Google trailed behind ShareThis and Outbrain with 182 million unique page views.
This increase in traffic comes as good news for Mayer, who took over the reins at Yahoo in July of last year. Since then, the intrepid executive has made a number of changes to help overhaul the company's image and make its properties more attractive to visitors. Under Mayer's leadership, Yahoo also acquired more than 20 companies throughout 2012 and 2013 in an effort to add a variety of new ideas and technologies into the fold. This included the May 2013 acquisition of Tumblr for a cool $1.1 billion.
What makes Yahoo's Web traffic feat all the more impressive is that comScore's figures did not include page views from mobile devices, nor did the company's acquisition of Tumblr contribute to Yahoo's traffic numbers. According to comScore's data, Tumblr tallied 38 million unique page views of its own during July. Meanwhile, these same figures show that Yahoo's traffic increased by approximately 20 percent since last July, allowing it to momentarily overtake Google in the traffic rankings race.
As a result, Yahoo currently ranks behind Facebook and Google when it comes to mobile traffic. However, Mayer's focus on product improvement is likely to improve that standing, according to comScore analyst Andrew Lipsman. Mayer's focus on improving the company's Web holdings is central to the company's new strategy for generating more unique traffic, something that was made clear during the company's second quarter earnings call. "Hire and retain a great team; build inspiring products that will attract users and increased traffic; that traffic will increase advertiser interest and ultimately translate to revenue. People, then products, then traffic, then revenue," said Mayer.
---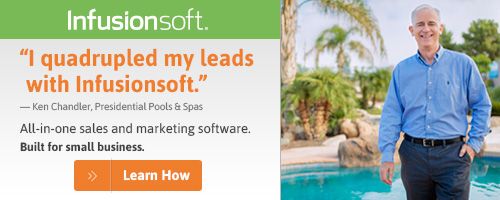 ---
Above.com Domain Management Platform
You may not be a domain investor, but if you do any kind of business on the Internet, you know how important a unique domain name is. Whether you want to register a new domain name, monetize an existing domain or sell it, you need to check out Above.com. It is the leading platform for people who know domains.
Above.com offers the following services:
Domain Name Registration.
Domain Parking Manager.
Domain Marketplace.
Sign up for a free account at Above.com
About the Author
Steve Baik is the manager of AddMe. He can help you answer any questions you may have in regards to SEO, Internet marketing or buying targeted traffic. Feel free to contact Steve should you have any questions or suggestions.
Other Reading
If you found this article interesting, you may want to read through other interesting articles such as:
blog comments powered by