How Would You Promote Your Site or Blog?
Posted on March 29, 2013
This is a follow-up to the poll results we had in February on AddMe.com. Since 84% of you indicated that you weren't sure of which marketing channel you wanted to pursue, this article will help you get a better understanding of each marketing method.
Only 1% of you said you would use banner advertising to promote your site.
This can be an effective strategy, but you have to know what you're doing. The key to any type of advertising campaign is to make sure you are targeting the right visitors. It may sound like common sense, but I see many business owners struggle with the concept of targeted traffic. Targeting your traffic simply means that you are focusing your marketing efforts on a specific type of visitor based on certain factors such as demographics and interest. By fine-tuning your target traffic, you can improve your ROI while increasing conversions. Getting started with banner advertising isn't hard. You just need to understand the concepts of you're doing.
Make Your Marketing Happen - Automatically!
As a growing small business, every moment matters. Imagine what you could accomplish with sales and marketing tools that helped you convert more leads, boost sales and save time - automatically. InfusionSoft combines email marketing, CRM and e-commerce into a single system designed to help small businesses succeed. Click here to see how we can help your business grow
---
The goal is to find 3rd party sites in your niche that you believe can bring targeted visitors to your site. As you are researching, start building a list of potential publishers. Once you have a decent sized list, begin contacting the webmaster of each site and start negotiating for ad placement. If you prefer not to find publishers yourself, you can always look for an ad network like Advertise.com, AdRoll, or BuySellAds.com.
Another 1% of you said you would buy traffic to promote your site.
Sounds easy right? Buy traffic and generate sales. Not so simple. This is where experience can really come in handy. As you may know, there are thousands of traffic sellers online. In addition to figuring out who to trust, you have to also understand the source of the traffic. Where is the traffic coming from? Is it coming from a website, domain redirection, pop-up? What exactly is it? Is it real traffic, is it bots, or is it some pay to click program? These are important questions to ask because the answer could mean the difference between a successful campaign and one that will drain your money. Again, the goal here is to find a genuine source of the traffic that will generate leads or sales for you.
Another 1% said you would promote your site with PPC traffic.
There are 2 types of PPC traffic: search and content. Most of us are familiar with search networks like Google and Bing, but there other big players on the content advertising side such as Advertising.com, Facebook and LinkedIn. Should you use PPC to drive traffic to your site? There is no easy answer. You have to consider some things like costs and the ability to target your audience. Then, once you start running the campaign, you need to check stats and fine tune. One thing you should know though – PPC traffic can get pretty pricy, especially when you're dealing with the top tier networks and highly competitive markets. There are some affordable networks out there, but the quality usually goes down when prices are "cheap."
3% of you said you would use social media to promote your site.
There's been a lot of debate regarding the use of social media to promote small business. There is really no right or wrong answer – the success of a social media campaign depends on your strategy and execution. As you may know, social media takes time to do right. You have to connect with people and engage. Social media isn't something you set and forget. What does this mean? For a small business with little to no experience in social media, it can be a major time-suck. Time can be spent on not only learning the system, but also managing the profile and communicating with customers on a daily basis. If you don't have time to dedicate to managing these accounts, you'll either have to find someone in your company to handle it or outsource the job to someone who specializes in social media. If you don't have the time or budget for social media, then at the very least, you should consider creating simple profiles at all the major social networks and hold on to them until you have more time to manage them in the future.
10% of you said you would use SEO to promote your site.
Search Engine Optimization was the preferred choice of small business owners who are planning on promoting their sites online. Numbers don't lie, and there's good reason why SEO was the favorite among people who had an idea of how they wanted to promote their site. SEO is a great investment for small businesses, and it offers benefits that most other marketing channels cannot provide. Top organic search engine rankings are the ultimate goals for most online businesses. By achieving top rankings, you'll not only save money on advertising, but also get targeted traffic to your site on a regular basis.
You know the saying, "You get what you pay for"… this usually holds true for online marketing. If you want traffic that produces real results, you need to invest in quality advertising. Anyone can buy cheap traffic, but if that traffic doesn't convert, then there is no point.
---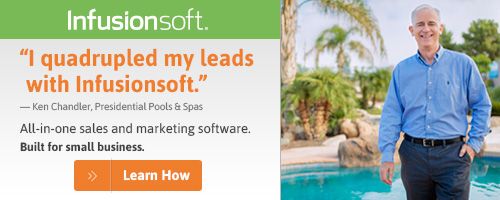 ---
Above.com Domain Management Platform
You may not be a domain investor, but if you do any kind of business on the Internet, you know how important a unique domain name is. Whether you want to register a new domain name, monetize it, or sell an existing domain, you need to check out Above.com.
Above.com offers the following services:
Domain Name Registration – Above.com is an accredited registrar that offers some of the lowest registration prices in the industry. Unlike other registrars, they don't require a coupon code to save.
Domain Parking Manager – Managing and optimizing your earnings through various parking companies can be a tedious and difficult process. Above.com simplifies the task of managing multiple parking companies by automatically optimizing your earnings through a single site.
Domain Marketplace – Do you have domain names that are just collecting dust and not generating any revenue for you? Then, you need to check out the Domain Marketplace at Above.com. Here you can list your domains for sale or buy traffic-receiving domains based on verified stats.
Sign up for a free account at Above.com
---
Do you want a new website but have no programming experience?
Then, look no further. AddMe Site Builder is your answer. This is the newest service offering from AddMe that allows anyone, at any skill level, to design their own website through a simple drag-and-drop user interface.
Not only is it easy to build a professional looking website, but you can do it without spending a whole lot of time or money. Pricing starts as low as $3.50 per month and it includes hosting.
Get started today at AddMeBuilder.com!
---
About the Author
Steve Baik from AddMe - AddMe traffic program is structured to deliver controlled bursts of quality visitors and traffic to your website. AddMe traffic will increase sales, signups and overall branding for your site, for more information about this exciting service Click Here!
Other Reading
If you found this article interesting, you may want to read through other interesting articles such as:
blog comments powered by