What is the Google Penguin Update?
Posted on July 8, 2013
As the lords and masters of the Search Engine Optimization industry, Google sets the rules. Updates to these rules generally take place in the form of updates to the algorithm that regulates the ranking of a given page for a query. These updates may be minor, such as tweaks that affect only a small handful of spam websites or ban a certain domain.
Others may be far more volatile, such as the recent Panda updates.
Make Your Marketing Happen - Automatically!
As a growing small business, every moment matters. Imagine what you could accomplish with sales and marketing tools that helped you convert more leads, boost sales and save time - automatically. InfusionSoft combines email marketing, CRM and e-commerce into a single system designed to help small businesses succeed. Click here to see how we can help your business grow
---
What is Google Penguin?
Penguin is the newest code-named update series Google has rolled out. Panda was an update that focused on the quality of legitimate sites and their content, giving boosts to sites with high quality content while reducing the ranking of low quality content farms.
Penguin focuses on the other end of things. The Penguin update emphasizes removing sites from the rankings if they are found to be using black-hat techniques.
Black-Hat Techniques
Black-hat is a term taken from the hacking community, meaning shady or illegal tactics. The opposite would be white-hat techniques, which are strategies for following the rules most effectively. The exact definition for what falls into one or the other color hat depends on the changing rules of the game.
In the early days of SEO, nearly anything was white-hat. Spamming keywords in hidden areas of a website was common. Creating networks of websites to link to a legitimate site for a massive SEO boost was an easy way for webmasters to make money. Eventually, Google caught on to these methods of gaming the system and started labeling them black-hat. They actively punish sites that take advantage of these tactics today.
Modern Day Black-Hat
Penguin has a fixed definition of what is considered a webspam or black-hat technique. Here are some of the more common tactics that Penguin flags for punishment.
Keyword stuffing. This is when the keyword density on a page becomes so high that it could be an obstacle to the quality of the content
Cloaking. This is when certain code is used to cause the search engine web crawler to see different content than a user sees visiting a page
Link schemes. Creating a large network of machine-generated spam sites with the intent to link to a legitimate site, causing a huge boost to incoming links, is one possible link scheme. These schemes are considered artificial means of bypassing the current system of link exchanging for quality
Scraped or duplicate content. Stealing content word for word, stealing and spinning content or posting multiple instances of the same content are all ways to use one piece of content multiple times, sometimes via outright theft. These are all considered webspam and are punished
The History of Penguin
The first Google Penguin update was implemented on April 24, 2012, though it was not publicly identified as Penguin until the 26th. Penguin was meant to be a smaller-scale update than Panda, affecting only three percent of English-language queries.
Shortly after the initial implementation of Penguin #1, many webmasters cried out about unfair traffic loss. Google created a feedback page for two purposes. It allowed webmasters to report black-hat sites that still maintained high rankings, and it allowed webmasters who felt their sites were penalized unfairly to receive reconsideration.
The second Penguin update occurred on May 25, 2012. It continued the anti-black-hat strategies of the original Penguin, while processing many of the requests made via the feedback form. This generally improved the accuracy of the ongoing Penguin initiative.
For several months, Google warned users that the next Penguin update would be a major shake-up of the industry. Instead, they rolled out Penguin #3 on October 5th, a minor update that affected less than .3 percent of queries. The SEO industry breathed a sigh of relief, though larger updates continued in other initiatives, including Panda.
The fourth Penguin update, labeled by Google as Penguin 2.0, rolled out on May 22 of 2013, and was the first Penguin update of the year. It was another relatively minor update, though Google has not released the exact details of what it targeted. Research into the evidence suggested that it was targeted at the page level rather than implementing site-wide penalties for entire domains.
Another Penguin update is undoubtedly forthcoming, but there is no announced date for its implementation.
---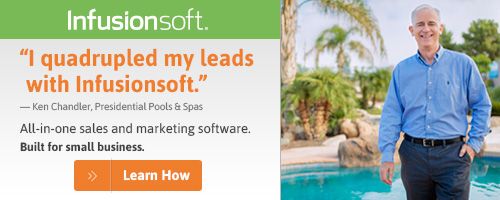 ---
Above.com Domain Management Platform
You may not be a domain investor, but if you do any kind of business on the Internet, you know how important a unique domain name is. Whether you want to register a new domain name, monetize an existing domain or sell it, you need to check out Above.com. It is the leading platform for people who know domains.
Above.com offers the following services:
Domain Name Registration.
Domain Parking Manager.
Domain Marketplace.
Sign up for a free account at Above.com
---
Do you want a new website but have a limited budget to create one?
Then, look no further. AddMe Site Builder is your answer. This is the newest service offering from AddMe that allows anyone, at any skill level, to design their own website through a simple drag-and-drop user interface. Now it is easy to build a professional looking website without having to spend a whole lot of time or money. Pricing starts as low as $3.50 per month and every plan includes hosting!
There's no more excuses - get started today with a FREE trial at: AddMeBuilder.com
---
About the Author
Steve Baik from AddMe - AddMe traffic program is structured to deliver controlled bursts of quality visitors and traffic to your website. AddMe traffic will increase sales, signups and overall branding for your site, for more information about this exciting service Click Here!
Other Reading
If you found this article interesting, you may want to read through other interesting articles such as:
blog comments powered by