What is the Google Panda Update?
Posted on June 24, 2013
The Google Panda update is a source of much agony for Search Engine Optimization professionals around the world. It rolled out in February of 2011 and has made life more difficult for SEO ever since.
In order to fully understand what the update is and what it does, you need to understand Google's position in SEO.
Make Your Marketing Happen - Automatically!
As a growing small business, every moment matters. Imagine what you could accomplish with sales and marketing tools that helped you convert more leads, boost sales and save time - automatically. InfusionSoft combines email marketing, CRM and e-commerce into a single system designed to help small businesses succeed. Click here to see how we can help your business grow
---
Google and SEO
Google is, effectively, the king of SEO. When you want to find information online, you go too a search engine. The old days of the search engine wars included dozens of competitors, from Google and Yahoo to Ask and Lycos. Today, the only search engines with a high share of the market are Google and Bing, and Google leads the pack.
Search Engine Optimization is the art of designing a site, creating content and promoting it in such a way for it to appear on the first page of the Google search results page, preferably in the first three results. The vast majority of users know that the best results are generally the first ones.
Ongoing Updates
Google, as the leading search engine and provider of content, strives to make sure the first few results on every page are filled with the best sites to fit any possible query. This involves a complicated algorithm, constant crowd-sourced spot-checks and a dedicated team of innovative engineers watching web trends and planning ahead.
This means that SEO professionals need to keep an eye on what Google is doing if they want to keep their sites up to date. Google has, more than once, taken a valid SEO strategy and flagged it as low quality spam, causing a site to lose ranking instantly. This happened with keyword density spam, it happened with bad incoming links and it happened with content farms most recently.
Panda's Standards
Google's primary tip to webmasters is to make your site one that provides high quality content. The better the content and the more of it there is, the higher you will rank in Google. This means your site needs to provide a constant stream of content that the average user will find useful when they search for a keyword related to it.
The art of creating content has become one of juggling quality with focus and keyword requirements. This is primarily because of Panda.
All About Panda
Panda is an update to the Google algorithm that rolled out in February of 2011 and has been updated occasionally ever since. It is primarily dedicated to downgrading or removing low quality and spam sites from the search rankings. Some of the primary targets of the Panda update included content farms -- those sites that farm out low-quality content simply to fill a niche and rake in advertising money -- and scraper sites that copy content wholesale from other, more legitimate sites.
The initial Panda update was not quite a success, as many legitimate sites found themselves downgraded while the sites that stole their content saw an upgrade. Over the last couple of years, Google has gathered data points and released updates to the Panda tweaks in order to reverse this process.
Improving the Web
Google strives to provide high quality content to its users. The end goal is to make sure that the only sites that show up are those sites that have something valuable to contribute. Sites that try to steal content, fill a niche or otherwise scrape profits off other legitimate sites are slowly being killed off. Some, such as eHow, upgrade their standards such that they maintain a ranking as a resource for a variety of information. Others simply perish under the waves of Google updates, their webmasters moved on to more lucrative projects.
Google's intent is to make the Internet an excellent resource for information. The Panda updates help this goal, along with other code-named updates such as Penguin. As Google improves their algorithm, so do they improve the quality and availability of content on the web.
The Future
Google is sure to continue improving their search results. Any technique other than simply providing high quality content may eventually be removed as a valid tactic. Google tries to defeat those who would game the system, and so far, they are doing a good job. This means it is difficult but rewarding to become an authority in a given web space. Will there be more Panda updates in the future? Undoubtedly.
---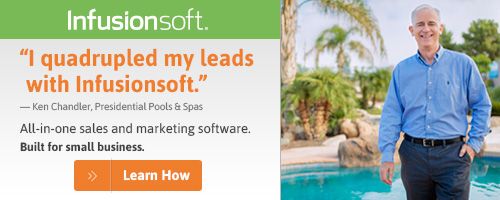 ---
Above.com Domain Management Platform
You may not be a domain investor, but if you do any kind of business on the Internet, you know how important a unique domain name is. Whether you want to register a new domain name, monetize an existing domain or sell it, you need to check out Above.com. It is the leading platform for people who know domains.
Above.com offers the following services:
Domain Name Registration.
Domain Parking Manager.
Domain Marketplace.
Sign up for a free account at Above.com
---
Do you want a new website but have a limited budget to create one?
Then, look no further. AddMe Site Builder is your answer. This is the newest service offering from AddMe that allows anyone, at any skill level, to design their own website through a simple drag-and-drop user interface. Now it is easy to build a professional looking website without having to spend a whole lot of time or money. Pricing starts as low as $3.50 per month and every plan includes hosting!
There's no more excuses - get started today with a FREE trial at: AddMeBuilder.com
---
About the Author
Steve Baik from AddMe - AddMe traffic program is structured to deliver controlled bursts of quality visitors and traffic to your website. AddMe traffic will increase sales, signups and overall branding for your site, for more information about this exciting service Click Here!
Other Reading
If you found this article interesting, you may want to read through other interesting articles such as:
blog comments powered by