Ways to Make Your Affiliate Website Search Engine Friendly
Posted on July 22, 2013
Search engine optimization, or SEO, is an important part of getting noticed on the web. When you are creating an affiliate website or you notice that your website is not getting much traffic, focus on improving your SEO strategies.
As a general rule, search engines do not like affiliate websites, so work around that complication by making your website easier to find.
Make Your Marketing Happen - Automatically!
As a growing small business, every moment matters. Imagine what you could accomplish with sales and marketing tools that helped you convert more leads, boost sales and save time - automatically. InfusionSoft combines email marketing, CRM and e-commerce into a single system designed to help small businesses succeed. Click here to see how we can help your business grow
---
Focus on your Niche
An affiliate marketing website already has a niche to work in: the products or services that you are selling. Focus on building up that niche on your website by writing a blog that discusses information related to the products that you sell. Give your visitors more than just the products.
Search engines do not like traditional affiliate websites. Business brands or websites that focus on a niche will usually rate higher in a search because they provide more information via blogs and webpages, which results in a greater number of keywords that are easy to find.
Identify your niche and focus on building your website around that idea. Do not get distracted by the products; instead, make the products a bonus to your website.
Write a Blog and Keep it Updated
Create a blog page on your website and write content for the blog regularly. Updated content informs search engines that your website is still active. It also provides the opportunity to put in new keywords and key phrases that will show up when a potential customer is looking for information.
Content is still the primary method of getting noticed on the web. When you write for your blog or you put new content on your website, focus on quality. A short blog post with quality and concise information is more effective than a long post that is stuffed with keywords, but never gets to the point.
Avoid Keyword Stuffing
Keyword stuffing occurs when you use the same word or phrase too many times in the content. Although you want to use keywords to place high in search engines, you do not want to put it in too many times because that will have the opposite effect.
Keep key phrases and words to roughly 2 to 3 percent of the content. Add them naturally based on the information you are providing.
Select Words That Make Sense
Just because you sell a product, it does not mean your keywords need to focus solely on that item. Do not pick out keywords based on the product you are sell; instead, select words and phrases that make sense and are related to the product.
If you only use the products you sell as keywords and phrases, then you will not rank high in a search engine unless someone is looking for that item. Pick out words that are related, but also make sense in a traditional web search. For example, if you are an affiliate for a book about gardening, then your key phrases might include gardening tips, lawn care or the name of specific plants. Select keywords for each blog post you write and pick out primary keywords that are related to the general topic.
Make the Website User Friendly
Although your goal is making the website easy to find on a search engine, you also need to consider the customer experience. Create a website layout that is easy to navigate and allows visitors to visit different pages without wasting time or getting confused.
The more traffic you get on your website, the better your affiliate site will rank in the future. Backlinks and traffic are powerful tools, but it requires a user-friendly layout that encourages visitors to link your website or visit again in the future.
Make it Easy to Read
Create sub-heading for all of the blog-posts or text that you write on your website. Give your visitors a positive experience and improve your rankings in search engines by making your website searchable. Sub-headings and bullet points make your content easy to read and encourage your visitors to come back.
Diversify
Although many visitors to your website will come from the major search engines, diversifying your SEO strategy to match several search engines is an effective way to bring in new visitors. Diversification allows you to rank higher in all of the search engines because it requires you to focus on quality.
While the purpose of an affiliate website is ultimately selling a product, you cannot get lazy when you create your website. If your website is hard to find, then you will not get customers. Focusing on SEO strategies will make it easier to find your website and ultimately improves your sales.
---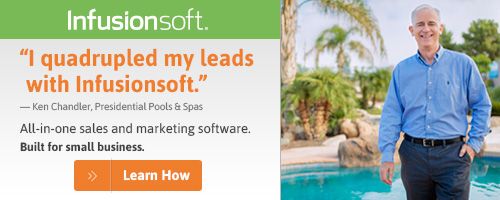 ---
Above.com Domain Management Platform
You may not be a domain investor, but if you do any kind of business on the Internet, you know how important a unique domain name is. Whether you want to register a new domain name, monetize an existing domain or sell it, you need to check out Above.com. It is the leading platform for people who know domains.
Above.com offers the following services:
Domain Name Registration.
Domain Parking Manager.
Domain Marketplace.
Sign up for a free account at Above.com
---
Do you want a new website but have a limited budget to create one?
Then, look no further. AddMe Site Builder is your answer. This is the newest service offering from AddMe that allows anyone, at any skill level, to design their own website through a simple drag-and-drop user interface. Now it is easy to build a professional looking website without having to spend a whole lot of time or money. Pricing starts as low as $3.50 per month and every plan includes hosting!
There's no more excuses - get started today with a FREE trial at: AddMeBuilder.com
---
About the Author
Steve Baik is the manager of AddMe. He can help you answer any questions you may have in regards to SEO, Internet marketing or buying targeted traffic. Feel free to contact Steve should you have any questions or suggestions.
Other Reading
If you found this article interesting, you may want to read through other interesting articles such as:
blog comments powered by