5 Tips to Help You Get Started with Google AdWords: Beginner Level
Posted on August 19, 2013
Major corporations spend millions each year on Google AdWords – can small businesses be competitive with a smaller budget? Absolutely. Sure, your annual PPC budget may be closer to $500 rather than Amazon's $55.2 million, but that's no reasons why your business cannot leverage the power of PPC advertising to drive inbound lead generation.
No matter the size of your business's budget, AdWords success starts with the same basic principles: smart budgeting, selecting the right keywords, and writing compelling copy. Whether you're new to PPC or frustrated with your AdWords campaign's current results, our beginner's guide to AdWords will help you maximize ROI for any budget – even $1/day.
Make Your Marketing Happen - Automatically!
As a growing small business, every moment matters. Imagine what you could accomplish with sales and marketing tools that helped you convert more leads, boost sales and save time - automatically. InfusionSoft combines email marketing, CRM and e-commerce into a single system designed to help small businesses succeed. Click here to see how we can help your business grow
---
1. Set a Budget
There are two components to the budget: the bid per keyword and the overall daily budget. Let's say that you bid $1 per keyword. If your bid is the keyword auction winner, then every time someone clicks on your ad, you will owe $1. If your ad is highly successful and 1,000 people click on it in one day, you could end up owing $1,000+ – a staggering amount for a small business. That's why Google also allows companies to set a daily budget cap.
If you're just learning how to use AdWords or want to make the most of a small budget, then cap your daily budget at $10 or 20 to start, then adjust as you go. You may not even spend that much, but by capping the daily budget at a comfortable number, it'll help prevent unexpected surprises and avoid tanking your company's PPC advertising budget.
2. How to Compete with the Big Guys – and Avoid a Bidding War
We're conditioned to believe that the top spot is always best. In the world of PPC, however, scoring the top paid search result may actually be detrimental to your business. Top search results are expensive and can easily get your business stuck in a bidding war that you can't afford to win. Worse, once you do land the coveted top spot, you may be surprised by the high number of clicks and low number of conversions.
That's because the second or third spot in search results typically goes to long-tail keyword phrases. Since these phrases are more specific, they typically have fewer clicks. However, because of the phrases' specificity, this also means the clicks are coming from highly qualified prospects that are far more likely to become successful conversions.
3. Selecting the Right Keywords
Maximize conversions by selecting products or services that are specific to the exact product or service that your business offers. For example, if your business sells hard-to-find products (e.g. model airplane hobby parts), you will want to use these specific products as your keywords. But even if your business sells a common product, such as bedding, you will still want to create targeted ads rather than rely on generic terms. For example, "premium goose down comforter" will cost less per click than "bedding", and bring customers searching for a specific product directly to that product's landing page.
And don't forget to "exclude" keyword terms. Your mountain biking club doesn't race Harleys, right? But since "bike" is a term that can apply to both motorcycles and bicycles, you'll need to add negative keywords to your campaign in order to prevent your ad from displaying to local Harley enthusiasts. Out of ideas for keywords? Try a free keyword suggestion tool.
4. Write to Engage
Writing compelling copy within Google's 70-character AdWords limit is certainly a challenge. Use this limit to stay concise, compelling and to the point. Don't waste characters on phrases like "One day sale!" or "Everything must go!" These weak call-to-action phrases sound like spam and are a turn-off for potential customers.
Instead, highlight your business's unique selling proposition, such as "int'l shipping" or "free 2-day shipping".
5. Measure Performance
From time/day optimization to device selection, AdWords offers a dizzying array of performance metrics. One of the most common mistakes made by first time users is equating click-thru-rate (CTR) with conversion rate.
Even if your campaign's CTR is above the industry average, your conversion rates could still be low. Keep a close eye on your conversion rates. If performance is low, landing page optimization can make a difference.
The Bottom Line:
AdWords success is not winning the top spot, it is winning the customers. And for small businesses with limited PPC budgets, long-tail keyword phrases are key to achieving this goal. Don't be overwhelmed by the different customization options during your first week.
Set a clear budget (both the bid and daily budget), monitor your CTR and conversion rates, and keeping testing different ads until you find the right one for your budget and customers.
---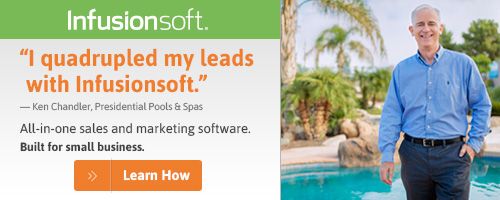 ---
Above.com Domain Management Platform
You may not be a domain investor, but if you do any kind of business on the Internet, you know how important a unique domain name is. Whether you want to register a new domain name, monetize an existing domain or sell it, you need to check out Above.com. It is the leading platform for people who know domains.
Above.com offers the following services:
Domain Name Registration.
Domain Parking Manager.
Domain Marketplace.
Sign up for a free account at Above.com
---
---
---
About the Author
Steve Baik is the manager of AddMe. He can help you answer any questions you may have in regards to SEO, Internet marketing or buying targeted traffic. Feel free to contact Steve should you have any questions or suggestions.
Other Reading
If you found this article interesting, you may want to read through other interesting articles such as:
blog comments powered by