Contact this Business
AA LIMOUSINE AND SEDAN
---
AA Limousine and Sedan presents the most affordable and reliable Washington DC Limo Service to ensure you get the best limo service DC experience in town. We are offering Washington DC wine tours, limo night out tours for girls, limo birthday party, limo prom night, Airport car service DC and wedding limousine & transportation. Our fleet of spotlessly maintained executive vehicles and chauffeured limo service in Washington DC will surely help you take the most out of your journey across Washington DC. No matter what group size you are travelling with, our limousine service DC can cater to all group sizes and needs. Our party bus limo service DC is well suited for large group travelling across the lively streets of Washington with luxury and comfort. So, hop around in one of our prime and grandeur limo rental DC vehicle and get ready for a fascinated journey into dynamic and vibrant city life of Washington DC.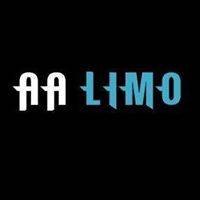 Website:
www.aalimousineandsedan.com
Address
5902 Piedmont Dr, Virginia Alexandria US 22310
Contact:
AA LIMOUSINE AND SEDAN
,
(888) 583-0779
Posted on:
11/28/17
---
0 Reviews
Post Your Review
There are no reviews for this listing
Get a Listing in Our Business Directory for Greater Exposure!
Did you know that mobile devices have surpassed desktop usage? 96% of PC, 79% of mobile owners, and 81% of tablet users conduct local searches.
What does this mean? Yes, more people are using the Internet for local searches.
When people do local searches, your site should be visible. That's when a business directory can help. The AddMe Business Directory helps businesses get noticed not only directly, but also via the search engines.
You don't need a big budget to get a listing in our directory. You can get a Basic listing in our directory for as low as $29 per year. Submit your site today!